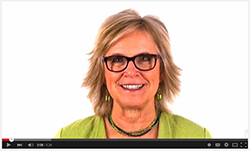 Rapid Learning Mini-Course Video #2
Welcome back. Today we're going to look at how to use agile selling strategies to quickly master LinkedIn. Now, we're not going to turn you into an overnight expert. However, in just 30 days we can get you up-and-running, so that you're getting some real value out of it.
Why did I choose to tackle LinkedIn? Because whenever I speak to a group or do a workshop, I discover that the majority of reps only use a small fraction of what's available – and they don't do it very well.
I believe that everyone needs to learn more about LinkedIn. It's a perfect opportunity to demonstrate how to use rapid learning skills.
Read more