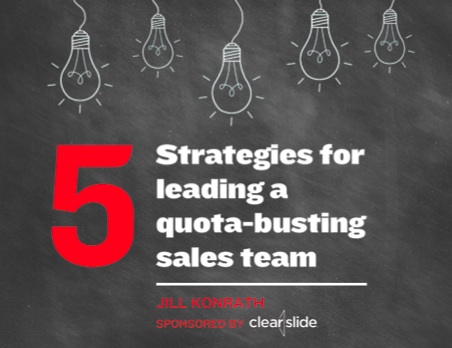 Feeling slammed? Let me guess. You're under intense pressure to meet your monthly numbers. It's impossible to keep up with all the reports. You've got an open territory, your new hire is struggling and all this new technology is overwhelming.
Your customers are changing too. Getting on their calendar is increasingly difficult. They sometimes
disappear into black holes for months on end. They've upped their expectations, yet seem fixated
on the bottom line.
Plus your salespeople keep complaining that it's virtually impossible to stay on top of it all – and you feel exactly the same way. Trapped in a never-ending cycle of increasing demands and constant change, you wonder if your team even has the capacity to be successful. Or if you do.
In today's continually evolving sales world, a person's learning agility is now crucial to their success.
By that, I mean your salespeople's ability to quickly:
Assimilate new information.
Pick up new skills.
Respond to evolving situations.
Find new options when stuck.
Today your salespeople are your competitive differentiator.
Those who constantly bring fresh ideas, insights and information to their prospects and clients will win the business. That means they need to be knowledgeable on so many more things.
But most aren't ready for this. They're not good at learning.
As a sales leader, you need to lead your team through this transition. It's your ticket to success. While some of your reps may need a kick in the butt, most are operating on cruise control – which is really quite normal.
But it doesn't have to stay that way. With the right strategies, you can turn your sales team into agile learners and quota-busting sellers at the same time.