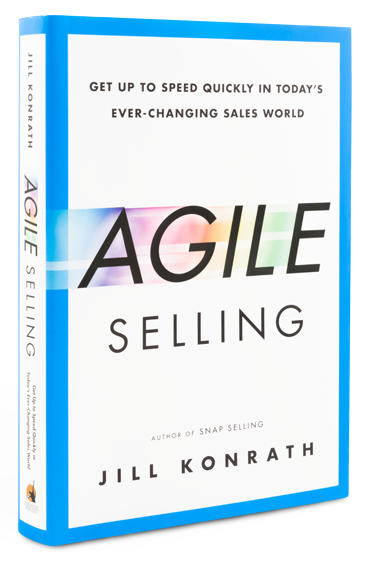 Agile Selling
Get up to speed quickly in today's ever-changing sales world.
So much to learn. So little time. If you're like most sellers, your head is spinning with all the new things you have to deal with: new products and services, new technology, new positions or new competitors. Then, when you throw in all the changes going on around you, life gets even more complex.
In Agile Selling, you'll discover how to:
Rapidly absorb new information
Master new sales skills quickly
Leverage an agile mindset
Tap into crucial success habits.
In a world of continuous change, your learning agility is the key for getting up to speed quickly -- and then, staying there.
Agile Selling is for sales reps and companies who want to go big. Mastering these strategies is the key to a sustainable competitive advantage in an ever-changing world.

Brian Halligan
CEO, HubSpot
Always Be Learning -- that's the message of Jill Konrath's new book on the art and science of sales … If you want to be quicker on your feet, you need this book.

Daniel H. Pink
Author of TO SELL IS HUMAN and DRIVE
Agile Selling shows you how to become an overnight expert, capable of bringing a continuous string of sales-inducing ideas to your clients.

Genevieve Bos
CEO, IdeaString