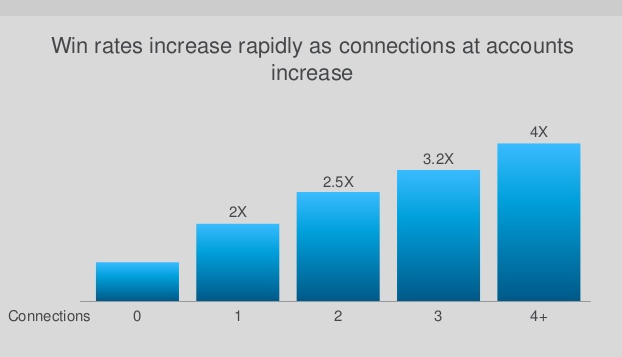 What would it take for you to double or even triple your win rates? According to LinkedIn research, you have a significantly better chance of closing sales when you have multiple connections within a single account.
Can it really be that simple?
Not exactly ... Winning isn't simply a function of having lots of LinkedIn connections. It requires a well-thought-out strategy. If you're only well connected to one or two people at a company, you're vulnerable if something happens to them.
Also, since most decisions today involve 4+ people, it's essential to establish relationships with all of them. That way you have a greater likelihood of getting buy-in, working through obstacles and keeping the decision process moving forward.
Read more