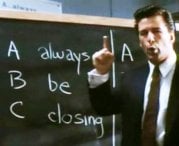 Recently I got an email from Ahmed that said, "Do you have anything on how to close sales? Getting into an account isn't a problem for me. But I get stuck after submitting a proposal.
"By this time, I've already sent them all our marketing materials and given them a demo. They seem interested. Then, after they get my proposal, nothing. What am I missing?"
I can't tell you how many times salespeople have asked me to help them get better at closing. However, despite what you think, it's not the real problem.
Read more