A few weeks ago, LinkedIn released their Social Selling Index (SSI) to the public. When you click on it, you immediately get a quick snapshot of how you compare to your peers and your network.
Why is this important? Because research shows that sellers who use LinkedIn get better results. Plain and simple.
Social sellers create 45% MORE opportunities. They're 51% more likely to reach their quota. They outsell their non-social selling peers by a whopping 78%.
Hmmm. Sounds like a compelling reason to learn more about social selling to me!
(Note: For fresh insights on HOW to get better at social selling, don't miss this FREE online event on Tuesday, Sept. 1st, 2015.)
Inside the Social Selling Index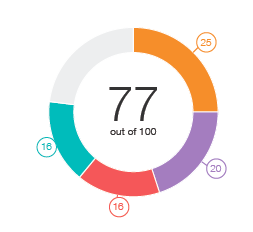 Here's mine. As you can see, I only get 77 out of the 100 available points. This still puts me in the top 2% of people in my industry & network.
What I think is even more important is that the index actually break things down into areas for growth—so you know where you need to focus your energy.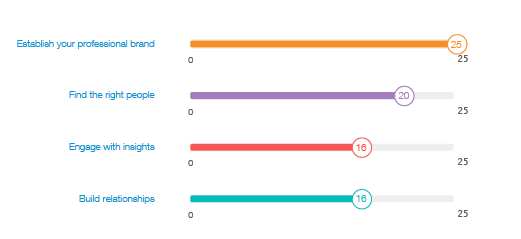 As you can see, I'm doing really well with positioning myself as a valuable resource. But I definitely have room for improvement on "Engaging with Insights" and "Building Relationships." I have work to do.
Learning how to most effectively leverage a new tool takes time. And, I know you're already busy. But the data suggests there's a very compelling reason to jump on this now.
Earlier this year, I did a series of videos on "how to learn" LinkedIn fast. If you missed them before, you might find them helpful now. For the "how to's" check out the free online Social Selling Summit.
Rapid Learning Mini-Course