What's the key to long-term sales success? Short-term sales success. Research by DDI shows that it's important to see significant progress within three months - or else you'll get discouraged and start a downward spiral.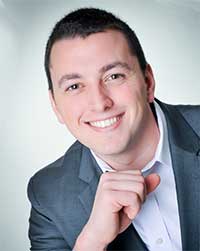 That's why I've always focused on quick start strategies. Knowing how to ramp quickly totally changes the game - whether you're in a new sales position, introducing new products, or targeting new buyers.
That's why I thought I'd share Kyle Smith's story with you — in his own words. You'll discover how he used Agile Selling as sales training to significantly shorten his own ramp time.
P.S. His boss says he's doing great -- and in a ridiculously short time!
True Story: 13 Agile Selling Strategies That Worked for Me
By Kyle Smith
(Note: Quotes below are book excerpts. Other numbered items reflect key points.)
When I started a new job as a sales development rep at The Bridge Group, my boss (Trish Bertuzzi) gave me Agile Selling on my first day. I read it and referred to it numerous times in my first few months. Here's what I learned from it that helped me get off to a great start.
"How we sell is more important than what we sell. It's up to us to turn ourselves into the primary differentiators." This section made me realize that my success or failure, the outcome of my training and future prospect interactions are all on ME. Going in with this way of thinking was HUGE.
Develop a mindset of continuous improvement by setting "getting better" goals versus performance-based ones. Agile Selling helped me realize that when you focus on constantly getting better, the performance and financial results will follow. This topic came up multiple times, which I thought was symbolic of how important it was for me.
"Identify an area of focus that will make a quantifiable difference." The idea of breaking larger goals into smaller ones and making myself better by focusing on small pieces of the big picture helped me get up to speed much more quickly. I will also use it to continue to raise my personal ceiling.
Eliminate distractions and optimize productivity. I always thought a 12-hour grind in front of my computer would get me where I needed to be faster than anything else. Instead I learned how to optimize productivity by eliminating distractions and sticking to my defined plan.

Since I didn't want to lose 2.1 hours every day, I stopped multitasking and set times to respond to emails instead of letting them derail the task at hand. Working in blocks, including taking breaks and strategically thinking about how to use my time to rapidly absorb the new information, was hugely valuable!
"Get over yourself so you can get better, faster." It was extremely helpful to know that I wasn't expected to know everything on day one. And that it was okay to ask questions.

The people who have been there a while, the "seasoned vets," do not necessarily remember what they didn't know when they started. If I didn't ask, they might not have thought to explain certain things.

It was also important to leverage other newer sales people as a resource in the early stages of my training. Aligning with someone who still understood where I would struggle and remembered how they got through it made my ramp that much faster.
Chunk, sequence, connect, dump, practice, prioritize. In previous jobs, I tried to cram all the marketing/scripting materials into my head at one time.

The rapid learning process for digesting and absorbing massive amounts of new material saved me countless hours and increased my retention of the information immensely.One of my favorite ways to cement the knowledge is by making connections to what I already know and reviewing in 30-minute intervals. Having a plan was key!
Create situational credibility. The role-play exercises were the best practice to ensure my readiness for prime time with my prospects.

It was one thing to map out my learning, but another hurdle was to find the best way to articulate that knowledge to a prospect. I avoided countless awkward intro calls by practicing with colleagues
Borrow a brain. I was fortunate enough to go through many of my training exercises with the ultimate seasoned vet, Trish Bertuzzi.

We did role-plays where she would break me down, chew me up, spit me back out, hang up and call me back for another round. I also got to participate on her calls and hear how a real pro handles herself.

Throughout all of these interactions, I was always looking for ways to take what she was doing and use it in my own prospecting conversations. Borrowing her brain has served me well and has led to great success!
Use new technology deliberately, chunk, observe. Repeat. Sales technologies are a big part of our world and if they're out there, I need to know about them.

It can't just be what I read or hear but I actually have to use these tools so I can make legitimate recommendations to prospects and also continuously improve my process.
Stay focused on constantly evolving. Never thinking I'm done learning is essential to sustaining personal growth.
Power pack your day by prioritizing at the beginning. Enough said! This one tip/tactic created an instant boost in my organization and productivity while reducing stress. I wake up, make a plan and execute.
Being an agile learner will make you proactive, resourceful, adaptable and less likely to fall into ruts caused by routine. This was especially valuable for me moving into a services business where a scope of work that lacks customization, flexibility and adaptation to that individual customer's needs will be completely ignored and perceived as an unnecessary waste of budget.
I always need to be thinking of new and different ways I can add value for my clients, prospects and the sales community. Being agile makes that possible.
Isn't it fun to see how Kyle has turned agile learning into a platform for sales success?
- Jill
-----------
Want to ramp quickly for your own new sales position?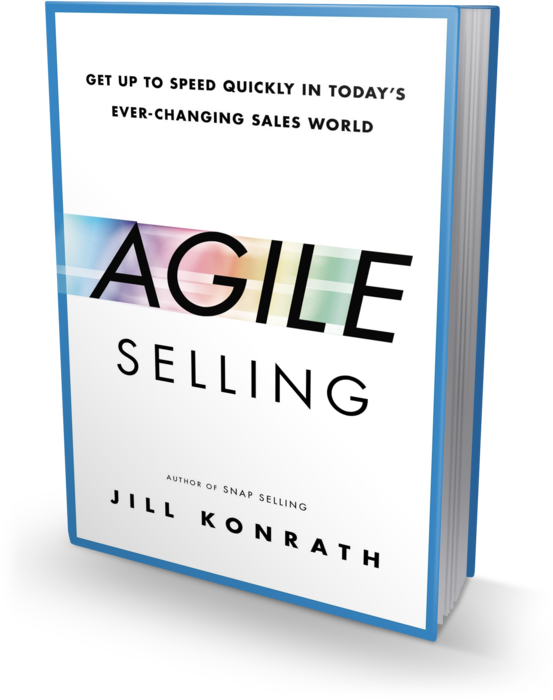 Agile Selling can help you get up to speed quickly in today's ever-changing sales world. You'll discover how to:
Rapidly absorb new information
Master new sales skills quickly
Leverage an agile mindset
Tap into crucial success habits
Preview the first two chapters: http://www.jillkonrath.com/agile-selling