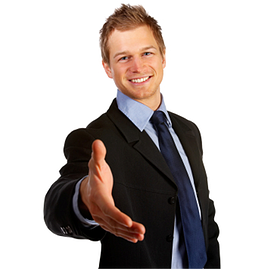 Today's post from the Chamber of Commerce features business-growth advice for small companies.
Owning a small business can often feel very lonely. Building, maintaining and finding success is a lot to take on, especially with limited resources. Entrepreneurial consultant Barry Moltz says that many small business owners "begin to feel overwhelmed, exhausted, direction less, hopeless, battle torn, worthless or alone." One of his pieces of advice for getting "unstuck" is to dig deeper – especially when it comes to strategic partnerships.
Forming strategic partnerships with other like-minded business owners is a smart way for both companies to get ahead and support each other in the process. Here are some things to keep in mind:
Know your market. Who is it that you are selling goods or services to? Are you a B2B company, or do you specialize in B2C? Go beyond vague definitions of your company, however, and try to narrow in on your average customer.
If you aren't sure what size company or what age consumer you want or generally have as a buyer, you need to first do some market research. Once you have the answers to these kind of questions, seek out other local companies with the same focus.
Reach out to similar, non-competitive businesses. While you clearly do not want a strategic partnership with a company that sells the same things that you do, you do not want one that is completely off the wall. Think of your target market as a whole and come up with a list of other interests these clients or consumers may have.
Let's say you make and distribute organic baby food. You should seek out other small businesses that market to parents of babies. A nearby daycare could be a great spot to drop off flyers, business cards or coupons. In return, you could add a banner ad for the daycare on the website for your baby food. This is a simple example, and obviously some businesses need to think in more complex terms. Spend some time seeking out smart partnerships for optimal results.
Reassess results as you go. You may not always see results from partnership initiatives or cross promotion overnight. Still, if it seems that you are getting back less than you are putting in when it comes to partnerships, it might be time to move on.
Regularly assess if the strategic partnerships of your business are meeting your prescribed goals. If you simply want to build brand reputation, direct sales may not be a good measuring stick. If you want sales to increase, then you need to have a metric in place that lets you know exactly how much business is coming in as a result of partnerships. Remember to keep your own goals as the priority, always continue networking, and cut the tie when partnerships are no longer helpful.
Megan Totka is the Chief Editor for ChamberofCommerce.com. ChamberofCommerce.com is the largest chamber of commerce online.