A few years ago, shortly after launching my new website, I absentmindedly answered the phone when it rang. When the caller announced that he was from Southwest Airlines, I quickly snapped to attention.
He'd been all over my website, was very impressed, and also very interested in my training programs. The airline was going to be putting its salespeople through training in the not-too-distant future and was evaluating its options. When I asked who else he was looking at, he named off a bunch of industry biggies. I was over the moon.
As we continued talking, Mr. Southwest asked dozens of questions about my content, delivery models, remote training options, learning reinforcement, and more. I answered every single one in glorious detail. When he requested a proposal, I asked, "How soon?" and quickly agreed to his two day timeline.
The proposal I sent to him via e-mail covered everything we had talked about in our conversation, plus a full range of pricing options. I never heard from Mr. Southwest again—and it was my own fault.
How To Keep a Sale from Going South(west)
In retrospect, I mistakenly let my own eagerness to do business with this marquis customer outweigh my common sense. I should have known better, but I was seduced by the opportunity.
Over and over again, I see other sellers make similar mistakes when they have a ready-to-buy-now prospect on the line. Like me, they expound on their capabilities and benefits. They willingly provide detailed information and do tons of extra work to create proposals or presentations—anything the prospects want.
While that puts you into the "nice" seller category, it doesn't help your prospects make the best decision for their organization. Nor does it enable you to separate yourself from your competitors. You just come across as an overeager beaver. And usually you don't get the business.
That's why, when these prospects contact you, it's imperative to not let your common sense fly out the window. Here's what you can do instead: ask questions
Why Tough Sales Questions Matter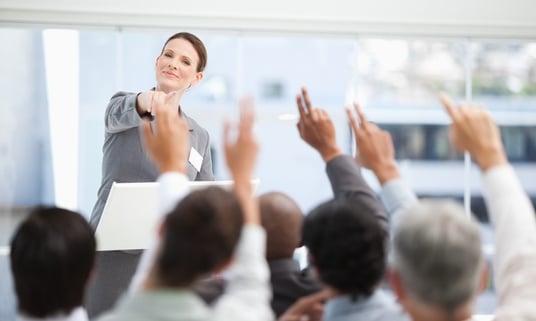 It's good for both you and your prospect to dig in and ask the hard questions. At first, they often feel inappropriate, especially when you feel like you should be "selling." But in reality, they are exactly what you should be doing—helping potential clients make the best possible decision for their business.
Here are three questions you must ask about—even if they're uncomfortable:
1. Are they 100% sure they're going to change—or are they trying to determine if it makes sense?
This is crucial in determining your next step. If they're still trying to decide, your focus needs to be on the business case. If they're committed to taking action, then the focus becomes differentiation.
2. What other options are they considering—and have they ever done business with any of these companies before?
If your prospect has an existing business relationship, make sure to explore why they'd consider changing. It's a lot more work than staying with the status quo and if they don't have a good reason, they're likely not going with you.
3. What are their decision criteria – and why is each factor important?
When you find out what criteria they plan to base their decision on, it ultimately helps you:
Figure out which aspects of your own product/service you should stress;
Determine how you stand against your competitors; and
Uncover any possible misconceptions about the best solution for them.
Plan these questions now. Do it before you talk to a real, live, ready-to-buy-now prospect. You'll also want to practice asking these questions aloud too. Ultimately, asking the tough questions will make you more likely to identify the opportunities with potential and thus close more deals.