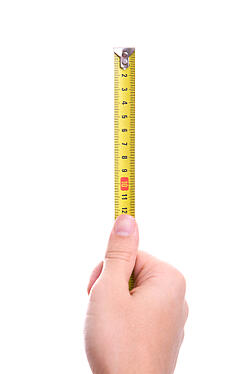 Many consultants and professional services providers find it difficult to quantify the measurable results customers realize from using their offerings. Because of this, they think they can't come up with a strong value proposition.
I understand why they feel this way. With 15 years of consulting under my belt, none of my product launch clients measured or assessed the effectiveness of my work. There are many reasons for this - not enough time to compare before/after results, the lack of a benchmark and the multiple factors that impact a new product's market success. But like many of you, I lacked good hard data.
Here are a few examples of how to measure value propositions to get you thinking:
Sales Training / New Product Launch
Lag time between product launch and achieving projected sales results.
Critical need to shorten time-to-profitability.
High costs of sales rep downtime preparing PowerPoint presentations and proposals, as well as the problems caused by delivering inconsistent messages to customers and channel partners.
Lost "windows of opportunity" enabling competitive inroads.
Inconsistent messages being delivered to channel partners and customers across the nation/world.
Web-Site Design:
Driving more traffic to the web site.
Decreasing the number of customers who abandon full shopping carts.
Increasing the transaction value per customer.
Improving search engine rankings.
Freeing up corporate resources with improved online capabilities.
Team Building:
Reducing the high cost of employee turnover.
Speeding up time spent on making critical business decisions.
Eliminating management time spent on handling employee conflict.
Maximizing employee productivity at work.
Streamlining processes to increase operational efficiency.
Creating a work environment where creativity flourishes, enabling customers to create a competitive business advantage.
Minimize destructive turf issues that cost companies millions each year as management scrambles for power.
Stories can also help you clarify your value proposition. Here's an example: I have a Mentoring Program that helps individuals and companies boost their sales. I could easily describe it as "telephone consulting." But it's far more effective to tell about the regional engineering firm that called me in to help on a Request for Proposal. They were a major underdog – a regional firm competing against all the big players in their industry.
The buyer was conducting one-hour interviews with eight firms. Only three would be invited back for the second round. My client's only goal was to make the first cut – to prove they could compete with the national consulting firms.
Winning the contract wasn't even a possibility in their minds. They were delighted when they were invited back for the 2nd presentation. Several days later they received another call from the customer. They'd decided the second round of interviews was unnecessary – everyone wanted to work with my client.
With my help they landed a large contract that grew to over $1 million in just 6 months. Now, wouldn't you like to work with me if you could achieve similar results? This story significantly enhances my credibility and demonstrates I know what I'm doing.
Whatever profession you're in, it's critical to talk about your work in business terms. As a result of working with you, what are the outcomes? What business results are attained? They're there! You just need to find them.