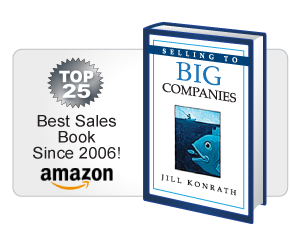 Selling to Big Companies has just been selected as one of the "Top 10 "How to Sell" Books of All Time" by Inc. magazine. Writer Geoffrey James says that "These classic sales books should be in every business library."
If you'd like to learn how to set up meetings with prospects in BIGGER companies, you can:
The strategies in Selling to Big Companies work. Hundreds of reps have sent me their success stories. If you have a story to share too, please enter it in the comments section below!