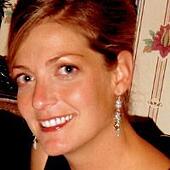 Rachael Lyman is a Membership Account Executive with the Denver Metro Chamber of Commerce. Rather than pounding the pavement to bring in new members, she's leveraging LinkedIn as her prime prospecting tool. Check out her strategies for building a highly profitable online network.
___________________
Just Do It! When I first started, if I saw someone I wanted to be in my network (like an executive), I sent an invitation. It didn't matter whether or not I'd actually met him or her. Most executives don't remember anyhow. To my surprise, most accepted. Now I don't ask them to connect. They're reaching out to me.
It's Not Personal. To make LinkedIn work for me, I needed high-level connections within specific industry clusters. I knew that the more connections I had in common with my prospects, the more likely they'd connect. But I don't connect with everyone. If I do, my ratio will be off. And, you're only as strong as the weakest person in your LinkedIn network.
Post Relevant Information. LinkedIn is not Facebook. I use status updates to share good resources that are helpful to busy executives who are trying to keep up with so many things.
Groups, Groups, Groups! As my connections increased, I noticed something that annoyed me. The same 5-10 people were posting updates. This was frustrating because I was trying to keep an eye out for trigger events, relevant information, industry news or posts from CEO prospects I was hoping to close.
Thinking that my updates might be getting lost in the noise, I began posting them to my groups. Wow! It was nothing less than amazing. More likes, more comments, shares, and... yep... sales! My groups include Aerospace, Energy, Infrastructure, Bioscience, Site Selectors, Colorado Companies to Watch, my competitor's groups and my sales groups. I go where my prospects are.
That's it - seriously! Here are some ways this strategy has worked for me:
I rarely send out requests to connect anymore, yet have an average of 30-40 high-level invites each week.
Almost daily, executives comment positively on my LinkedIn activity. Recently, the CEO of a big bank (who's my prospect) said, "The most prolific and relevant information I get from LinkedIn comes from you."
At least once a week I get a request for information, or better put, an unsolicited lead via LinkedIn. They close pretty easily. Not too shabby.
My LinkedIn page, connections and groups have become a resource for people in my network. I encourage my clients who want to sell to big companies to think of my LinkedIn profile as a "go-to" resource for high-level connections.
I also share my success strategies with my clients and my network. It always comes back to me. Why have a powerful network if you can't use it for good?