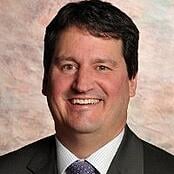 In today's article, Thomas von Ahn, founder of Viral Solutions, Inc. shares the LinkedIn strategies he and his partner (Christine Kelly) use to generate the majority of their business. They use LinkedIn Groups to consistently generate high quality leads from people who already view them as credible resources.
In fact, in our 2013 Sales & LinkedIn Survey, we discovered that 50.7% of top sellers belonged to 30+ groups compared to only 11.5% of their counterparts. And take a look at their group activity.

As you can see, top sellers are nearly twice as active in LinkedIn groups than everyone else. And, Thomas & his partner are masters at it. Here's their story.
___________________
58% of our revenue comes directly from new contacts we've generated via LinkedIn. We don't go chasing these people. Instead, they invite us into their decision process, wanting to learn more about how we can help their company.
We're closing nearly two thirds of these warm prospects with an average deal size of $7500. Last year, our revenue doubled and in the upcoming year, we're expecting huge growth too. We directly attribute this to the work we continually do on LinkedIn and the foundation we've laid.
Most people think LinkedIn is a prospecting mecca where miracles occur. They may practice the "push" style of marketing themselves. Or, they have a hit-and-run approach where they post articles and links that they ignore, but still hope to get hits from. It doesn't work that way.
My business partner, Christine Kelly, and I take an entirely different approach. Here are some of our core business growth strategies on LinkedIn:
We're "Groupies." Having a very defined target market allows us to pinpoint LinkedIn groups that our targeted decision makers would likely belong to. I like the smaller groups with less than 5000 members. Before I join, I scout them out, looking for those filled with active discussions and minimal spam. Christine and I each belong to different groups; we "divide and conquer." And, because we're so unlike, we personally appeal to different people.
We're "Go-Givers." LinkedIn groups give us a forum to do this. We participate in numerous discussions, always focusing on how we can help our targeted prospects. We give tons of free advice. We share free ebooks and free white papers from our website. Sometimes we start our own discussions by asking probing questions, and then join in the ensuing conversation. When it's appropriate, we even refer other experts and companies who could help our group colleagues with their challenges.
We Get Personal. LinkedIn isn't about technology. It's about people. While many are concerned that one-on-one relationships will suffer in our virtual world, we believe they're enhanced. Before we even connect with people, we can learn so much about them and their company. And, because we're so intent on building relationships with our LinkedIn connections, we even send them birthday cards.
We Shake Things Up. I'm constantly reevaluating my LinkedIn group memberships. Some groups get stale, others become spam-filled and some just get too big. Also, every 90 days, Christine and I go through our LinkedIn connections and eliminate people with whom we've been unable to build a relationship.
We Invest Time. Too many people are looking for overnight results. It won't happen. We invest about 10 hours per week on LinkedIn. While that may seem like a lot, when you compare it to the time that most people spend prospecting, it's minimal.
Also, so many people forget the definition of social. We take advantage of that and build relationships. Plus, we are who we are. We're genuine, personal and candid on LinkedIn; people get to know us and trust us. When you combine that with the power of InfusionSoft [our marketing automation software], sales become easy. Literally easy!
Our sales funnel never ever leaks! The social automation and personal attention allows us to reach more people, address more needs and solve more problems with fewer bodies and a higher ROI.