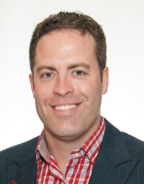 As a partner in Sales for Life, Jamie Shanks is constantly pushing the boundaries of what's possible with LinkedIn and other social selling tools. I'm always learning new things from him -- which is why I think you'll like today's article about the business value of using LinkedIn.
___________________
Sales leaders are always asking what's the ROI and cost-per-lead of LinkedIn. To answer the question simply, my personal business development ROI with LinkedIn is unmatched by other sales mediums.
That's right – I personally (not including what our sales team accomplished) created $350,000 in new opportunities in six months, using LinkedIn Executive ($100/month account).
Cold calling, email campaigns, webinars, tradeshows, PR – none were as effective at producing this kind of ROI. I've chosen to isolate my LinkedIn metrics to only the last 6 months, as it's when my business Shanks Group merged with Sales for Life. Since then, we've truly begun maximizing our LinkedIn efforts and documenting strategies. 

Here's my personal LinkedIn ROI metrics:
# of Opportunities Created = 34
Total Opportunity Value = $350,000
Cost per Opportunity = $600 (LinkedIn Premium) / 34 Leads = $20
ROI per Opportunity = $350,000 / $600 = $583 : $1
Let's focus on these last two metrics in comparison to your business development costs:
Cost per Opportunity (Lead) of $20: That means we spend a quick lunch for two people, to enter into a proposal opportunity in a deal worth thousands of dollars. This is fraction of the cost of "Smile & Dial" outsourced cold calling.
ROI per Opportunity of $583 : $1 Ratio. This is like the ProLine bet on the 2012 Cleveland Browns, Oakland Raiders and Kansas City Chiefs, all to win in a shootout. Except our potential $583 has the same odds to win as last year's 2011 Super Bowl Champion New York Giants. This is the easiest bet in the world – I give you $1, and I have a really good chance to make $583.
ROE (Return-on-Effort) LinkedIn metrics: ROE is vital to understand with LinkedIn. Once people see our success and our client's success on LinkedIn, the common objection is "My sales reps don't have time to spend all day on LinkedIn."

Please understand that I spend less than six hours a week on LinkedIn! This should be a huge wake-up call to sales leaders that long-term commitment to Social Selling is the common denominator. As a business owner, I'm being pulled in ten directions at once, many times concentrating on our client's business development before our own. That's why we've developed a system on LinkedIn (that we teach) to maximize time-to-$ ratio.
In all honesty, I spend about one hour each day on LinkedIn, minus Saturdays:
Total Time on LinkedIn: 6 hours x 24 weeks = 144 hours
Opportunities Created per Hour: 34 Ops / 144 hours = every 4 hours (1.5 a week)
Potential Revenue per Hour: $350,000 / 144 = $2,341/hour
Let's review these last two metrics:
Opportunities Created per Hour: Looking at the math, by Wednesday after distributing great content using HootSuite, answering a few questions, reviewing my triggers in LinkedIn Signal and sending LinkedIn InMails, I have an opportunity with a software company worth $10,000+. The process was fun. It builds long-term brand value and I'm able to put myself in a proposal opportunity all during my lunch breaks.
Potential Revenue per Hour: We don't win every opportunity, but I can tell you that at least I have a shot at $2,341 for one hour of work on LinkedIn. That's time well spent.
All of this ROI was not generated in my first few weeks of using LinkedIn for business development. Your sales pipeline won't be created from your first few phone calls either. This is an investment of time and effort, but an investment that builds everlasting brand power for you and your sales acumen.
Note: This article was first published on the Sales for Life website and is reprinted with permission.