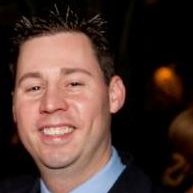 Today's article features Robbie Johnson, Channel Manager for SPS Commerce and a principle in Social Media Performance Group. His creativity and tenacity in using LinkedIn for sales to create this big-time opportunity is something we can all learn from.
___________________
I was at a $4 million dollar consulting company, selling IT consulting services, trying to break into Fortune 500 companies. The company I was calling into was over $100 billion in revenue. My first few calls were routed into the IT procurement/ sourcing person.
I started out by telling him my value proposition on why we'd be valuable to his organization. About 5 minutes into my pitch, he started laughing. I stopped and asked him what I was missing. He told me that their organization had just gone through a huge exercise to purge their IT vendor list for the upcoming years. He threw out the top three qualifications to get on that vendor list: global presence, over 25 areas of practice, and over $100 million in assets. When I told him we had none of them, he said he appreciated my pitch but to call back in three years when we might be a viable option.
My bosses told me not to pursue it, that I'd never get in. I decided to take a different approach—LinkedIn! I started out by finding out that this people in his company regularly attended local PMO groups. I went to the local meeting, got a list of attendees (including from the company that laughed at me) and then looked everyone up on LinkedIn to get backgrounds on them.
Over the next nine months, I went to every PMO meeting and met all the people I'd researched on LinkedIn. I'd also see who they were connected to and ask about that person's role in the organization. After a few meetings, I'd ask for an introduction to this person and then start the process over again. My only constant through all of this was LinkedIn.
After nine months, one of my new contacts, whose title was deceiving for her role in the targeted organization, connected with me at a conference. She said that she had an upcoming project that my company looked perfect for and wanted my execs to meet with her bosses.
We set up a meeting and walked into her company to meet with three of the decision makers that previously were "impossible" to set up an appointment with. At the end of a 30-minute presentation, they said we were perfect for the project and were thrilled to be doing business with us. We told them we didn't have a master contract with them and that we were told it would be difficult to get.
They told us, no problem, we'll just tell IT procurement to work with you. Who called later that week? The guy who just nine months earlier told me I'd never get in.
Ultimately, we landed a $500K contract that we should have never gotten. Without LinkedIn, I would never have that contract or met with those contacts. Since then, I utilize LinkedIn for sales in almost 100% of my sales cycles. It's been my not so secret weapon to working with executives at many companies who in the past, were nearly impossible to get in to see!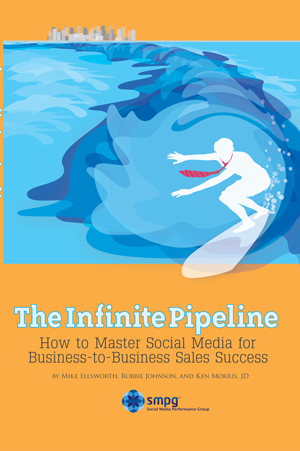 Note: Robbie also is the co-author of The Infinite Pipeline: How to Master Social Media for Business-to-Business Sales Success along with Mike Ellsworth and Ken Morris, JD.
This new book details many of Robbie's strategies as well as his colleagues on how to leverage LinkedIn for sales and other social media tools to get more business.
Click here to download the first chapter: bit.ly/InfPipeCh1