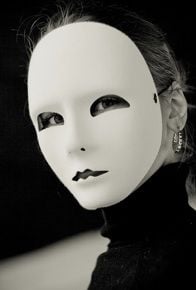 Recently, I got an email from a CRM provider about a free ebook on the social sales revolution. It piqued my curiosity. Before you know it, I was registering to download it.
At that time, I was just interested in learning. I didn't want to talk to anyone. I didn't want to be a "lead." Sound familiar?
But, based on the email I received just a few short minutes after downloading the ebook, you'd think I was one a hot prospect.
Jill,

I noticed that you have recently been on our website taking a look at some information.

Many customers who have taken this initial step have found it extremely valuable to set up a brief 10 minute call with me to answer any questions they have and explain how our different products and services could bring value to their specific situation.

This typically helps shorten your evaluation process and gives you exactly the information you need to help make any comparisons or decisions.

What is the best way to get 10 minutes on your calendar in the near future?
Wait a minute. I think there's a major disconnect here. I simply signed up for an interesting ebook they promoted and suddenly they've got me in the midst of a CRM decision?
Exactly 34 minutes after the initial message, the next message arrived. Apparently, since I didn't immediately respond to their email, they decided to try again.
Hi Jill,

Thank you for your interest in ourcrm.com.

I am unable to reach you at: 123-456-7890. Is there a better number to reach you at?

Please let me know if it makes sense to connect. I would be happy to lend you a hand to further evaluate ourcrm.com.

Alternatively, if you don't see a need for us to connect, please let me know that as well.
Then just two minutes later I heard from the CRM company again. Now they're really starting to get serious with me. They want to know about my current CRM systems, issues, challenges and decision time lines.
Can you believe this letter?
Hi Jill,

If you feel more comfortable communicating via email, please take a moment to answer the questions listed below. To provide you with the best overall customer experience, it is important for us to understand your specific business needs and objectives.

Thanks again for your time and consideration. I look forward to hearing from you soon.

1. What is your current CRM system?
2. What challenges are you facing with your current system?
3. How do you envision using ourcrm.com? (Sales, Marketing, Customer Service and Support)
4. Ideally, what are you looking for the CRM to do for your company?
5. How many users do you envision using the application?
6. What other CRM solutions are you looking at?
7. What is your time line for implementation?
8. What is your HQ address?
9. How many full time employees do you have?

Thanks Jill!
And to think all this started because I downloaded an ebook on the social sales revolution. I expressed NO interest in CRM systems. Yet they were pursuing me as if I was in the midst of a major decision.
Unfortunately, many companies are setting up their automated lead gen systems like this. They're misconstruing my intentions and ticking me off. I can't imagine that that's their ultimate goal -- yet that's exactly what's happening.
Has this ever happened to you?
The key to a strong lead generation campaign is to have an in-depth understanding of your prospect's world and what info they need to decide if changing is a good business decision. There are certain things you can to do to increase their interest and commitment to change. If you do something at the wrong time -- such as ask for a meeting before they are ready -- you will destroy the opportunity.
(If you haven't seen it yet, check out my Buyer's Matrix in the Prospect Tool Kit - it's an invaluable tool to help you get inside your customers' heads so you can better serve their needs.)