Did you catch Clint Eastwood's conversation with an empty chair at the recent 2012 Republican convention? During his short speech, he talked to an invisible Obama about what was wrong with American politics.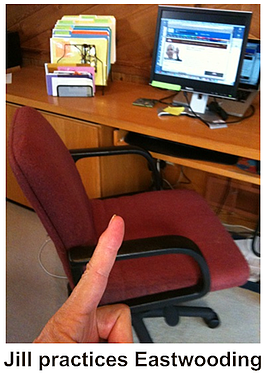 Within minutes, Twitter was flooded with photos that people took of themselves doing the same thing. Dubbed 'Eastwooding,' this spread offline as voters around the country proclaimed Monday as "National Empty Chair Day" instead of "Labor Day."
The truth is, many people thought that Clint Eastwood was off his rocker when he gave this rambling speech. He may have been, but that's not my job to say.
Instead I was inspired by what he was doing. I want to bring 'Eastwooding' into the sales field. In fact, I'd recommend that all sellers do it before they:
Make an important phone call.
Go out to meet with a prospective client.
Give a presentation to a group.
Negotiate a contract.
Why? There's no better way for sellers to practice what they say before they have to do it in real time. Sales role playing (or Eastwooding!) is the best way to discover if what you say makes sense, if you create any stumbling blocks, what questions you'll be asked and how to best respond to them.
Question: How do you prepare for important sales meetings? Share now!