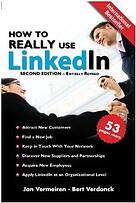 Would you like to get a free copy of the international bestseller, How to REALLY Use LinkedIn? Right now authors Jan Vermeiren and Bert Verdonck are giving away 1 million copies. You can download it at http://www.how-to-really-use-linkedin.com.
They're also using this as an opportunity to raise $1 million in charity. You can find out all about this initiative on their website. I hope you enjoy this article from them too.
5 Ways to Find Potential Customers via LinkedIn
LinkedIn is a very powerful tool to quickly find potential customers and also the people we have in common with them. In other words, it's a magnificent help to get more referrals. However, few salespeople know the possibilities that LinkedIn offers.

To get the best results, you need to 1) Build the foundation of our network and 2) Clearly define your targeted customers and decision makers. Here are 5 ways to find potential customers ànd the people who can refer you to them:

1. Use "Advanced Search." Use this option with the parameters you've used to define your target decision makers and companies. Take into account there are several synonyms for the same function. For example: Marketing Director, Marcom Director, Marketing Manager. Then look who you know in common and ask your contact to connect you with the prospect.

2. Browse "Connections." Start with your current customers. Then do the same for your referral partners (sales people who sell another product or service than yours, but who have the same target group as you).
Why? Because chances that they have potential customers for you in their network are much bigger than with other contacts. If you have found a prospect, ask your contact to connect the two of you. This is also an excellent way to find new synonyms to do another "advanced search" with.
3. Join "Groups." For starters you will find a lot of people in just one place. Check out the ones that your customers, prospects and other sales people (your referral partners) belong to. Secondly, you can raise your visibility and reputation by helping people in Discussions. A third benefit is that you will be able to contact other Group members directly, even when you are not connected personally.
4. Use "Search Companies." The benefit of using the search functionality for companies is that it gives you extra search parameters compared to the "Advanced Search" for people. For example: it allows you to search on company size, which is a paid feature in "Advanced Search" for people. In the result list you can immediately see how you are connected to that company.
Don't forget to look at "departures": any 1st degree connections in that situation might be of great help. On top of that you can find their competitors (in other words: potential customers for you) under "People who looked at company x also viewed."
5. Create "Alerts." Alerts are searches you save and which are automatically run by LinkedIn. In this way you are automatically alerted when potential customers have become member of LinkedIn or who, after changing positions in their company, suddenly became member of your target group. In other words: transform LinkedIn into a lead generator!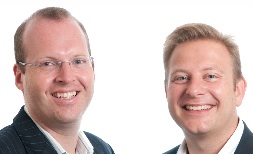 AUTHORS
Jan Vermeiren and Bert Verdonck are the authors of the international bestseller "How to REALLY use LinkedIn." Download the 2nd edition of this book for FREE at: www.how-to-really-use-linkedin.com