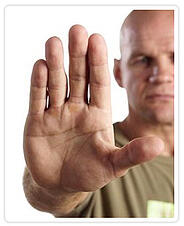 Today's question was asked by a frustrated seller who kept running into the same sales objection in his initial sales meeting. Perhaps you've encountered this same one with your prospects.
A Salesperson Asks
Jill, I'm having trouble when I get in to see decision makers. When they ask me what I do, I tell them as best I can. Then they invariable say, "We already work with another company for that." How should I respond?
(For more ideas, check out this 2-min. video on How to Eliminate Objections Forever.)

Jill Konrath Answers
Unless your product or service is truly groundbreaking, you should always assume that your prospect is already working with a competitor. What you don't know from the outside is how they feel about their current provider.
They may be happy, frustrated, or grossly dissatisfied. Usually, they're somewhere in between -- not thrilled, but not miserable enough to change either.
That being said, your initial task in this meeting is to pique your prospect's interest in making a change from the status quo.
But first, you need to deal with that "other company" sales objection head on. How? By bringing it up yourself as a statement of fact. Here's what you can say:
"Eric. I'm sure a company your size (market position, status) is already working with another firm to handle your (fill in the blank) needs."
Of course, they'll agree with you. Then share the business reason you're calling.
Your message needs to focus on the potential value they could get from switching. That helps you avoid the above sales objection entirely. Here are two ways you can do this:
Leverage Trigger Events: "The reason I contacted you is because I read about your (triggering event). Based on my experience working with other firms, when (triggering event) happens, it usually creates (problems/challenges) with (fill in the blank.)"
Share a Case Study: "In our work with other medical device firms, we've found some gaps in how they were handling things. And, the truth of it is, these gaps were causing them to lose opportunities. Let me give you a specific example ..."
Please note. You do NOT tell them what your company sells. You do NOT give them an overview of your product line. In fact, you do NOT even mention one little thing about it.
The key to successfully addressing this sales objection is to 1) expect that it's coming and, 2) instead of waiting for it, bring it up yourself.
But that means you have to be prepared with what you're going to say. Ahead of time. It's the smartest thing you can do.