To stay on top of your game, you need "deep reading"—the kind that engages your brain. Books are the key.
When you read a book, your brain has the opportunity to dive deep into a concept. Instead of scanning words that you'll forget within minutes, you spend a couple hours thinking about the implications of what you're learning and how you can apply it to your own life.
The New York Times writes about how printed books naturally draw readers deeper into the content.
A book's lack of hyperlinks, for example, frees the reader from making decisions — Should I click on this link or not? — allowing her to remain fully immersed in the narrative.
Many readers also find themselves marking favorite passages in books. As an author, I hear about this a lot. People often write to tell me my books are highlighted, filled with notes and have tons of bent pages.
Looking for Sales Books to Read this
S

ummer?

If you want to get better at sales, summer is a great time to dive into reading. Want to know where to start? Check out the books below. I've included my own books—and all those I've recommended in 2016.

If you're struggling with opening doors, long sales cycles, and prospects who stay with the status quo—even when you can really help them, you'll find numerous fresh strategies in SNAP Selling. Plus, you'll find out what it takes to really differentiate yourself from competitors. This book is a game-changer for many sellers.

Need to get a jumpstart in your new sales position? Calling on new markets or decision makers? If so, Agile Selling helps you quickly figure out what you need to learn so that you can make--or even exceed--your numbers in record time. If you're a sales leader, it's an onboarding bible that will shorten new hires ramp time.

If you want to land bigger clients, this book shows you how to get your foot-in-the-door. Written for small/medium-sized businesses, it details what you need to do to set up meetings with these discriminating buyers with extremely high expectations. (Note: The digital version includes info on how to leverage social media that's not in the paperback.)
---
Books I've Recommended in 2016
I'm always on the lookout for books with great sales advice and new perspectives. The following books are the ones I've featured in my newsletter this year. Check them out to see if any apply to your specific sales challenges.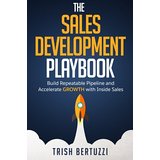 The Sales Development Playbook: Build Repeatable Pipeline and Accelerate Growth with Inside Sales.
Author Trish Bertuzzi is the CEO of the #1 inside sales consultancy in North America. In her fun-to-read style, she outlines what you need to do to rev up your inside sales engine.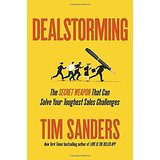 DealStorming: The Secret Weapon that Can Solve Your Toughest Sales Challenges. If you have big deals that are stuck, author Tim Sanders shows you how to assemble an internal team to explore new options to win new business and find new strategies to retain vital existing accounts.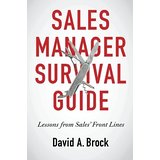 Sales Manager Survival Guide: Lessons from Sales Front Line. Sales leadership expert David Brock shares key lessons for developing a high-performance sales team. Great advice on deals, people and call reviews as well as coaching strategies. Ideal for new sales managers too.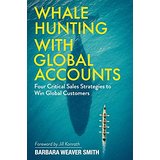 Whale Hunting With Global Accounts: Four Critical Sales Strategies to Win Global Customers. Based on interviews with dozens of global sales experts, author Barbara Weaver Smith outlines what you need to be doing to win these complex sales with massive buying teams spread around the world.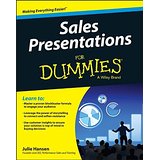 Sales Presentations for Dummies. Presentation expert Julie Hansen shares a rock-solid guide for developing highly effective presentations. She walks you step-by-step through what it takes to capture people's attention, engage them during meetings and advance to the next step.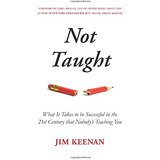 Not Taught: What It Takes to Be Successful in the 21st Century that No One is Teaching You: In his own inimitable style, author Jim Keenan kicks your butt about what's needed for success today. This book is highly irreverent, but also highly relevant.
What sales books are you reading this summer?
Please share in the comments. I'd love to hear what's on your reading list and what you recommend to other sellers.