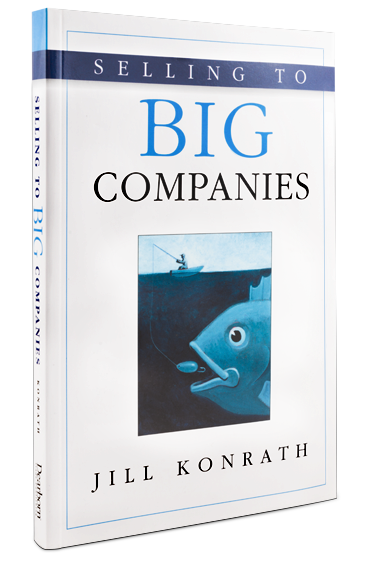 Download a preview
Selling to BIG Companies
Struggling to get your foot in the door to new opportunites?
It's time to stop making endless cold calls or waiting for the phone to ring. In today's crazy marketplace, new sales strategies are needed to penetrate these big accounts.
In Selling to BIG Companies you'll discover how to:
Target the right accounts
Create sales messaging that work
Develop an effective, multi-faceted account-entry campaign.
Have powerful initial sales meetings that build unstoppable momentum.
Selling to BIG Companies is a Top 10 "How to Sell" Book of All Times according to INC.
Fortune: Selling to Big Companies is 1 of 8 "must read" Sales Books
Sales Book Awards: Gold Medal Winner
Sales HQ: 20 Best Sales Books winner