Prospecting Toolkit
---
4 Free Valuable Resources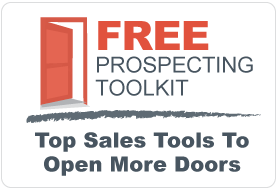 Selling to Crazy-Busy Prospects Audio
Discover fresh SNAP strategies to increase your sales effectiveness with today's crazy-busy customers.
Buyer's Matrix
Use the Buyer's Matrix to laser in on what's most important to your prospects. My clients tell me this tool is invaluable.
Value Proposition Generator
Create messaging that matters. The perfect resource for crafting enticing phone calls, emails, proposals and presentations.
9 Tips to Get Prospects to Call You Back
Keep this guide to capture the attention and pique the curiosity of your prospects when you phone them.