5 Strategies to Jumpstart Your Sales
---
Struggling with stagnant sales right now?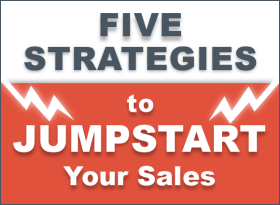 If so, watch this webinar to discover how to:
Turn more prospecting calls/emails into conversations.
Minimize losses to your biggest competitor — no decision.
Move prospects through your pipeline much faster.
Free up more time for sales-generating activities.
Pick up more business from your existing clients.
This webinar is filled with highly practical advice you can use right away.

* You'll also get Jill's sales articles, read by over 145,000 sellers worldwide, delivered straight to your inbox.